A Message From Lauren's Friend Ashley
---
On Wednesday, February 23, 2005, I received an e-mail from a young friend of Lauren Townsend. She asked me if I would be willing to post a message here on my site that gives a more personal side of Lauren to my visitors. I agreed and over the next few weeks we worked together to create this page. I hope you enjoy our efforts. You can email Ashley here.
---
My mom and Lauren's mom are friends, that is how I got to know Lauren. She was always a joy and loving person. When Lauren and I were together it was probably the best memories of her that I have. As some of you might know, when Lauren was about 13, her mom Dawn was diagnosed with cancer. (This story was turned into a movie on Lifetime called Dawn Anna. It first aired on January 10, 2005.) This was a rough time on everyone. Lauren and her siblings did everything they could to help Dawn and see that she got better.
On April 20, 1999, Dawn was the first person to know what was happening. She was home at the time and saw the initial news story. Dawn, Bink (her husband), Josh, Kristen, Matt (her siblings) and I gathered at her home to watch and wait for Lauren to arrive. We all sat and waited for some word that Lauren was all right. As we waited we were praying that everything would turn out okay. As the day dragged on, one of the news reports from the Jefferson County Sheriff's Office said that whoever wasn't accounted for by this late hour, was dead. When we heard that Lauren had died, we were all in a shock and just really upset. We later were told by one of Lauren's friends that Lauren and her were under the same table together and that Lauren's words are what helped her get through the massacre in the library. Lauren's words were, "Everything is going to be all right." On the day of Lauren's funeral, April 26, 1999, was when we all realized that Lauren really was gone.
Now all we can do is remember the memories we have of her. It was all very tragic and we all are happy that we had the chance to know Lauren because she was amazing and had a very delicate soul. Lauren was an excellent drawer and she loved animals. She was a great person to know but all in all, everything turned out okay because we knew that Lauren had helped others make it out from under that table that day, even though she didn't.
---
During the filming of Dawn Anna, Ashley was able to visit the set and spend time with the actresses who portrayed Dawn Anna and Lauren Townsend. The filming took longer than planned and this allowed Ashley hang out with actresses who played Lauren. She got to know them rather well and said they did a wonderful job of portraying Dawn Anna and Lauren Townsend. Ashley has told me that all the scenes in the movie did occur, just not necessarily in the order in which they were shown. (Hollywood always believe that can spice up someone's life.) Ashley also told me that the movie was not filmed in Littleton, Colorado.
---
To sign Lauren's guest book please click here.
To read Lauren's guest book please click here.
To read Lauren's archived guest book please click here. (Updated 2-28-09)
---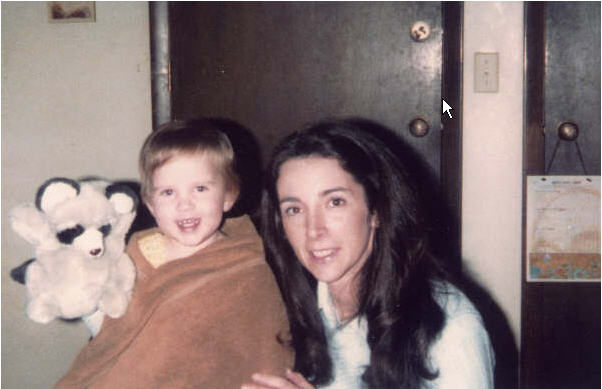 Lauren with her mom, Dawn Anna, when she was 1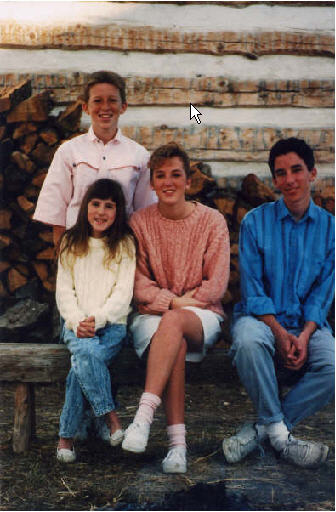 Josh, Lauren, Kristen and Matt Townsend, when Lauren was 8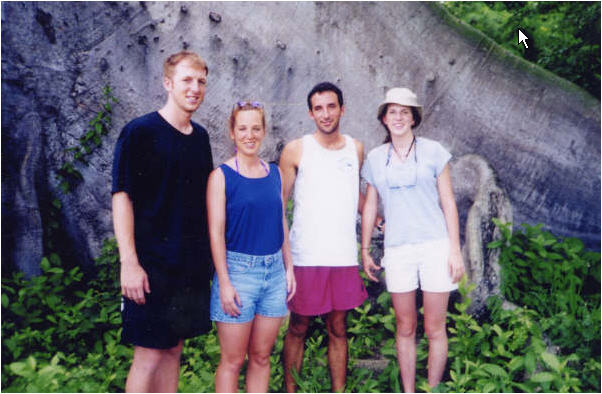 Josh, Kristen, Matt and Lauren Townsend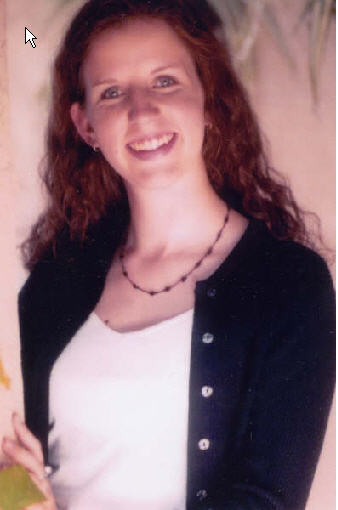 A candid picture of Lauren



A couple more candid pictures of Lauren, along with her high school yearbook picture.
---
Never Forget Always Remember