Nicholas & Stephanie
---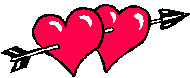 Nicholas Kunselman & Stephanie Hart
February 13, 2000
Valentine's Day is usually a romantic day for high school sweethearts. One of the clubs at the school usually sells flowers and delivers them sometime during the day. Girls are walking around with big bouquets of flowers and balloons and teddy bears and chocolates and guys are falling all over themselves acting romantic as possible. But at Columbine, the happiness of Valentine's Day was crushed by the apparent murdering of Nicholas Kunselman and Stephanie Hart late Sunday night on February 13, 2000. Their bodies were found behind the counter early on February 14, by another Subway employee who was out driving and saw the lights on when the shop should have been closed. This was the same Subway shop that Rachel Scott worked at. The same countertop that Rachel put together probably a thousand or so sandwiches for hungry patrons. The Subway shop is just two blocks south of the school on the corner of Pierce and West Coal Mine Avenue.
Not only did this reopen the wounds of April 20, it also devastated Valentine's Day for all Columbine sweethearts. How could anybody enjoy a day set aside for love and happiness when their friends are murdered on its eve? Columbine, and Littleton, has already been wracked with pain and anguish, and now it comes back on a what is supposed to be a holiday of love and happiness.
But yet, Columbine wrestles with these emotions and comes out stronger than before. There are probably some strong family bonds that have grown stronger since April 20 and February 13. Some disagreements between parent and teenager that once seemed beyond hope, now have a direction to a peaceful solution.
The authorities aren't saying much about Nicholas and Stephanie's murder, yet, so I don't have a whole lot of facts on the case. Hopefully they will find the high school sweetheart's killers and prosecute them to the fullest extent.
I do know that on Saturday, February 19, 2000, (one day before the ten month anniversary of the shootings) Nicholas and Stephanie were buried side by side in a joint funeral. They wanted to be together so much in life, how can we separate them in death?
---
Never Forget Always Remember